Murari Devi Temple, Sudernagar, Mandi.
Murari Devi Temple is an extraordinary and Famous spot to visit in Sunder Nagar (Mandi) in Himachal Pradesh. This Temple is in the west of Sunder Nagar on the highest point of a holy slope named Murari Dhar called Sikandara Ri Dhar (Ancient Name). It is accepted that this sanctuary was established by Pandavas during their "AGYATWAAS". There are likewise a few shakes in there on which some enormous human impressions can be seen and nearby individuals say that these impressions are of Pandavas.
This temple is one of the most beautiful locations in the Mandi district. Although it's a very beautiful location but also an attraction from a spiritual point of view.
Entry Location of Murari Devi.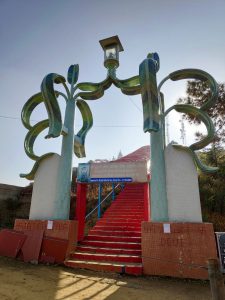 It will take around 15-20 mins Stair walk from the front gate and you will reach the Temple. After Reaching the Ma Murari Devi you see beautiful views of mountains around you.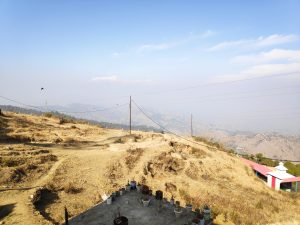 After reaching the top, you can enjoy the beauty of the mountains. All the pilgrims can enjoy free food ( Langar ) there. Temple trust organizes this Lunger for free.
I have also made a separate video of "View from Murari Devi" You can watch it on my YouTube Channel, Here you can see Murari Devi temple weather images and views of mountains.
For more videos, you can visit my YouTube channel here
You can also see my other traveling content by clicking here.