Prashar Rishi is a beautiful location in the Mandi district of Himachal Pradesh. I have done my visit to Prashar Rishi in Jan 2021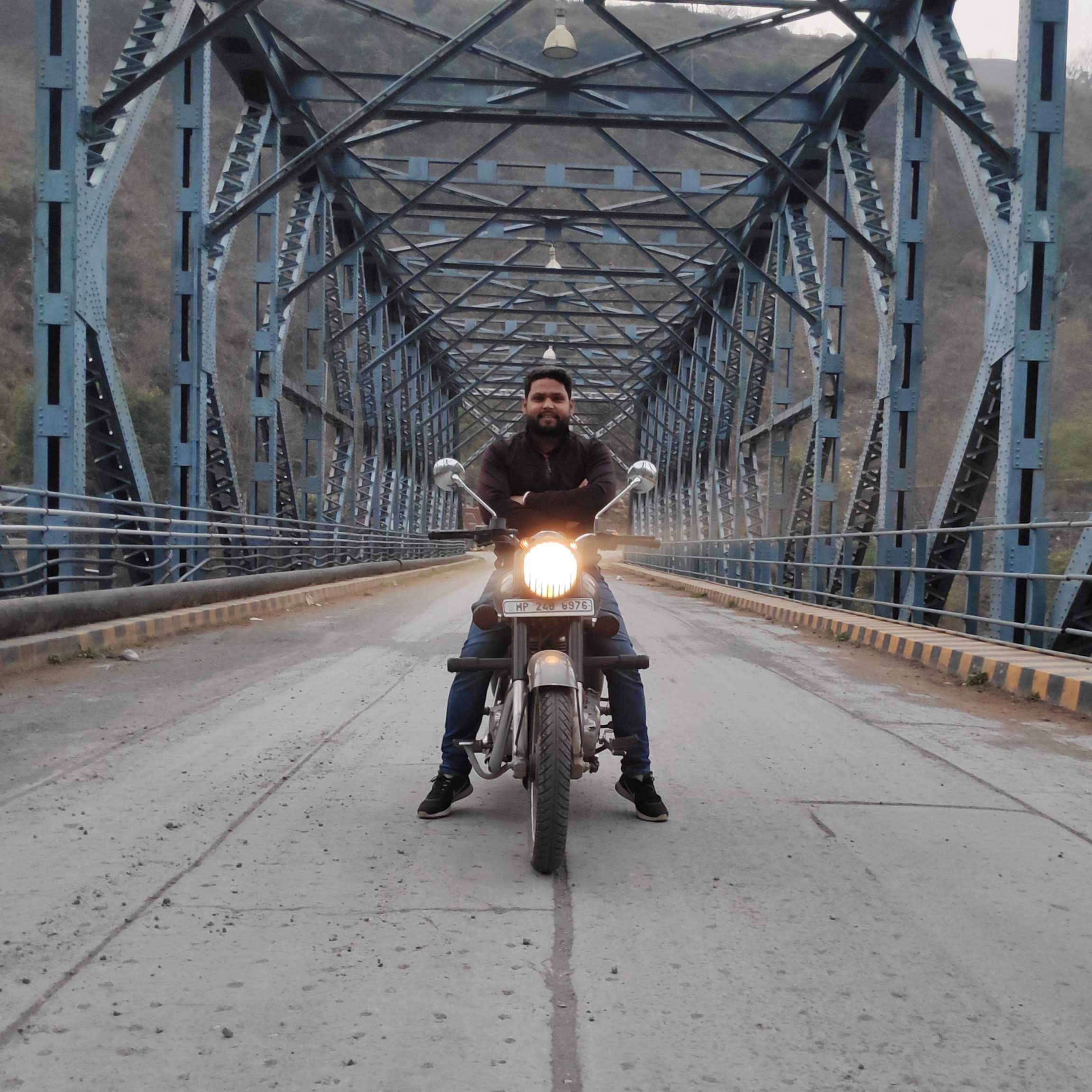 The lake is situated at an altitude of 2,730 m (8,960 ft) above ocean level. With dark blue waters, the lake is held hallowed to the sage Prashar and he is respected to have reflected there.
Encircled by snow-covered pinnacles and peering down on the quick streaming waterway Beas, the lake can be approached from Mandi or from Bajaura in Kullu Valley. The two routes are 49 km (30 mi). There is a floating island in the lake, which is a typical can found all around the world.
The floating island moves in every direction in the lake. The Floating land covers 7% of the region of the lake.
The sanctuary was build in the thirteenth century. Nobody knows the depth of this lake. It is said that a diver can't decide its depth.
"Parashar Lake has a Floating island that changes positions. The island is considered a secretive component by numerous individuals"
This Lake is known for the Prashar Rishi. Prashar Rishi Maditated on the banks of Prashar Lake. Bheem created this lake ( Bheema was one out of 5 Pandavas). After having their war at Kurukshetra ( Mahabharat) all the five Pandavas were returning with dev kamrunaag.
When all of them reached the Prashar Lake. Dev Kamrunaag loved that place and decided to live there forever. So Bheem rammed their elbow on the ground and made this holy Prashar lake. 
You can also do the trek to lake from Panarsa. It takes around 5-6 Hrs to trek. Most of the people start their trek early in the morning from Panarsa.
The main Benefit of trekking early in the morning is that you can reach there around 12 PM and can enjoy your whole day. 
Starting Point :- Panarsa
End Point:- Prashar Lake
Time Taken:- 5-6 Hrs
Distance in km:- 16- 17 km 
Altitude:- 2730 m
If you don't want to  do trek to Prashar lake, than you can go directly to lake by road. it take around one hour to reach at the top from the Panarsa. 
By Road:- The nearest bus station is Mandi, Himachal Pradesh. Mandi is the main hub in Himachal Pradesh which connects Chandigarh and all other major cities. You can take a bus from there to Bagi. From Bagi, you can take a taxi from there to reach Prashar Rishi.
By Train:- The nearest railway station is Jogindernagar. After reaching Jogindernagar you can take a bus to the Mandi.
By Air:- The nearest airport is Bhuntar Airport Kullu. After reaching Bhuntar Airport you can take a bus or taxi from the Bhuntar to mandi. It takes around 2 Hr from mandi to reach Prashar Rishi.
Night Stay At Prashar Lake
Camping:-
You can bring your own tents and all the camping accessory with you. There is a lot of space there from the camping. You can choose any spot from camping. You need to bring a good quality tent as the temperature drop down suddenly after sunset.
Rest Houses at Prashar lake:-
There are three of rest houses there. out of those three, two rest houses near Parashar lake which are around 100-200 m distance from the Parashar lake. IPH rest house is also there which is around 6 km from the Parashar lake. You can also do a night stay there.
Best time to visit Prashar lake
On what time you want to visit Prashar lake is totally up to you. in my case I visited Parashar in the month of January. At that time most of the mountains were covered with snow and we were expecting snowfall any time. 
If you visit in summers then you can enjoy cold weather there. And if you visit in Monsoon you can enjoy beautiful greenery there. 
The conclusion is, every weather is good for visiting there according to me.