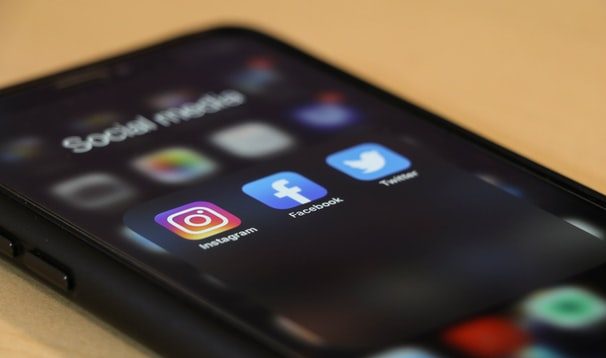 Today's Scenario of social media
In today's life, everyone is connected to the internet. Everybody uses their phones for the simplest calculations. Phones have become smarter than yesterday. Today you can find everything on phone. Traditional mailing systems like speed posts and landline phones now vanish.
Online platforms has captured every individual today. Most people now day use social platforms to connect with peoples. Apps like Facebook, Instagram, WhatsApp, and Twitter, etc. made it easy to talk with anyone.
Today we will talk about the advantages and disadvantages of it.
Advantages of Social Media
Large Audience-
With the help of social sites, you can connect with a large number of people across the world. According to statics, almost 3.5 Million people are using social sitesright now.
Connection with the audience-
On an online platform, you have a direct connection with the audience. You can directly talk to them. You can connect through video calls or other services.
Paid or Free Promotions –
You can do paid as well as free promotions on online platforms whether it is Facebook, YouTube, or Instagram. This is the best way to reach and connect with your audience.
Help for Creating Brand –
Nowadays everyone wants to do their own business. So social media is the best way to promote your brand.
Disadvantages-
We have already seen a lot of advantages, but social media also comes with disadvantages too. Let's discuss it.
Negativity-
Social media is the best place for connections. But a lot of bloatware and fake news is present on online sites. As we discussed on the advantages, with a great amount of audience you can easily viral fake news.
Low communication skills –
With social media, most people talk in messages with lower their real-life communication skills. People become more introverted.
Conclusion
As we discussed social platforms have both pros and cons. But the only thing that matters, how you use it. Online Platforms are the best way to promote your business. So we should use our personal info on social media carefully as once it uploaded it's open for knowns and unknowns. And readers this is my personal experience and I know not everyone would agree with me.
Thanks for reading.
Regards
Truly Explorer
for more blogs click here